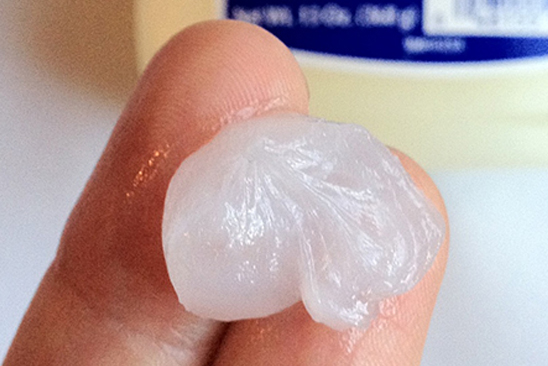 General description of petroleum jelly cosmetic grade
Petroleum jelly cosmetic grade is a semi solid mixture of hydrocarbons (with carbon numbers mainly higher than 25), petroleum jelly cosmetic grade is promoted as a topical ointment for its healing properties.After petroleum jelly cosmetic grade became a medicine chest staple, consumers began to use it for myriad ailments and cosmetic purposes, petroleum jelly cosmetic grade s folkloric medicinal value as a "cure-all" has since been limited by better scientific understanding of appropriate and inappropriate uses.The best quality type of petroleum jelly (Vaseline ) for cosmetic industry no smell , extra white color is the most important specification of it
Uses of petroleum jelly cosmetic grade
Medical treatment , skin and hair care , moisture loss , hair grooming , skin lubrication , product care and protection , coating , finishing , lubrication , production processes , surface cleansing , pet care , most of the oinments , creams for curement or cosmetic uses are produced by using cosmetic petroleum jelly .
Packing of petroleum jelly cosmetic grade
Petroleum jelly cosmetic grade is packed in new or second hand 180 kg drums ,Iso tank , flexi tanks. Each 20 foot container takes 110 drum petroleum jelly. used drums are not good for loading cosmetic petroleum jelly only new plastic or steel drums can be loaded by cosmetic petroleum jelly .
Analysis of petroleum jelly cosmetic grade
| CHARACTERISTIC | RESULT | ACCEPTED LIMIT | METHOD |
| --- | --- | --- | --- |
| Kinematic viscosity at 100 ˚C | 6.2 cst | 6-8 cst | ASTM D-445 |
| Congealing Point | 57.5 ˚C | 54-58 ˚C | ASTM D-938 |
| Penetration Consistency | 147 (0.1 mm ) | 140-160 (0.1 mm) | ASTM D-937 |
| Color (Lovibond) | 0.7 Y | Max 0.7 Y | IP-17 Method A 2 cell |
| Acidity or Alkalinity | Passed | According to test method | B.P 2007 |
| Odor | Passed | Odour less when rubbed on hand | — |